KIDZ CHOICE / SPARTA
INSTITUTIONAL REVIEW BOARD (IRB) COMMITTEE
The Kidz Choice/SPARTA IRB was formed in March 2020 and is accredited by The Office for Human Research Protections (OHRP). The IRB team consists of 6 Certified IRB Professionals (CIP's) with decades of expertise and insight within their individual fields. Our panel has a specialty and focus on Human Subjects Research on Behavioral, Educational and Social research topics. We provide professional guidance to researchers in submitting to our IRB and deliver expert reviews of academic and industry research around the globe.
Our IRB team of experts can deliver quick, quality full board reviews while maintaining compliance as required by regulations. We are proudly independently owned and operated which lets our reviewers work directly with research presented meaning there is no middle man or extra steps to go through. We are fully committed to providing high quality reviews, in an efficient and ethical manner to enhance protection of human research subjects.
Our panel members consist of a team of doctoral psychologists, Board Certified Behavior Analysts (BCBA's), Masters level ABA therapists, NYS Licensed Special Education teachers, and business professionals. Our members are committed to providing a proactive approach while ensuring ethical and regulatory compliance matters to ensure best practices.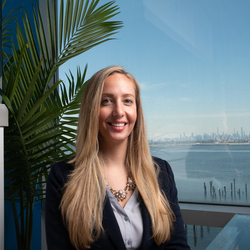 Nicole Tursenovic, MS
NYS Certified School Psychologist - IRB Certified Chairperson
Ms. Tursenovic is a NYS Certified School Psychologist, who serves as our IRB Chairperson, with post-graduate training in Advanced Applied Behavior Analysis, and twelve years of experience practicing ABA across various settings with diverse populations. Ms. Tursenovic also has nine years' experience working as a School Psychologist, providing counseling and crisis intervention to students of varying disabilities, district-wide parent training, and psycho-educational evaluations. Most recently, Ms. Tursenovic is working as part of a dynamic team within Kidz Choice Services Inc. As an Assistant Clinical Director, Ms. Tursenovic helps to recruit new staff, and develop staff training protocols, as well as company policies and procedures. Ms. Tursenovic looks forward to continuing to help Kidz Choice Services Inc., grow and provide top quality ABA services to children with Autism and their families.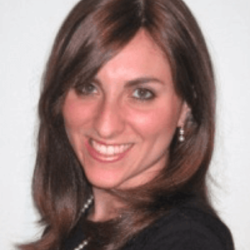 Sara Bauer, Ph.D., LBA/BCBA-D
Lecturer, Applied Behavior Analysis Program The Seymour Fox School of Education The Hebrew University of Jerusalem - Certified IRB Member
Dr. Sara Bauer is a certified member of our IRB Team, and a Lecturer of the Applied Behavior Analysis program at the Seymour Fox School of Education The Hebrew University of Jerusalem. She received her B.A. and M.A. in Psychology from Queens College, and her Ph.D. in Learning Processes and Behavior Analysis from The Graduate Center, City University of New York. During her graduate studies, Dr. Bauer's research concentrated on examining behavior analytic interventions to address characteristic weaknesses associated with the Down syndrome behavioral phenotype. Dr. Bauer's research has been published in several peer reviewed journals (i.e., Research in Developmental Disabilities; Behavioral Interventions)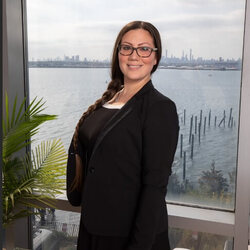 Nicole Wright, MA, LBA/BCBA
Licensed NYS LBA, Board Certified Behavior Analyst - Certified IRB Member
Nicole Wright is a certified IRB member and a Board-Certified Behavior Analyst at Kidz Choice. She earned her Master's in ABA at Queens College CUNY, and her thesis research on Stimulus Equivalence has been approved for publication in the Journal of Applied Behavior Analysis. Her experience in ABA includes a wide array of populations, ranging from preschool age children with ASD to senior citizens with comorbid psychological disorders. Nicole values learning opportunities, and regularly attends conferences and workshops on proven research strategies for treatment in order to increase her competency and better serve clients.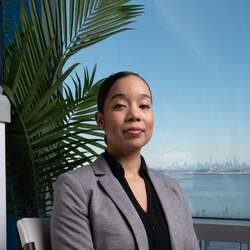 Khadija Prowell, MS Ed. BCBA
Masters Level ABA Clinician and Supervisor - Certified IRB Member
Khadija Prowell is certified IRB member and a Master's level certified Teacher of early childhood general and special education. Additionally, she has completed all required coursework of the post-master's BCBA program and is looking forward to earning her title as a BCBA. She obtained all of her degrees at CUNY Hunter College. Currently, Khadija is an assistant supervisor and lead ABA Teacher with Kidz choice. She has worked with Kidz Choice for 4 years and has worked with young children with disabilities and special needs for 9 years. Khadija mentors and coach's early childhood classroom teachers in addition to assisting in training some of our Kidz Choice providers. Khadija is passionate about her progress in her career. She strongly believes in continuously learning through her professional experiences and is looking forward to expand her knowledge in the field. Aside from supporting her clients she enjoys spending her time with her own family, which includes her husband and daughters.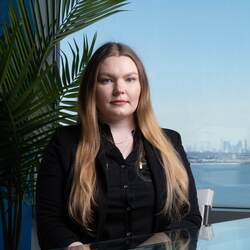 Magdalena Kolec, MA, RBT
Masters Level ABA Clinician and Supervisor - Certified IRB Member
Magdalena Kolec is a certified IRB member and Registered Behavior Technician. She received her Bachelor's degree from John Jay College of Criminal Justice and Master's degree in Psychology from The City College of New York. Magdalena holds a certificate in Applied Behavior Analysis Advanced Series from Florida Institute of Technology and is pursuing her Board-Certified Behavior Analyst (BCBA) credential. She has been in the field of ABA since 2015 and has worked with children diagnosed with ASD and other disabilities in the school setting as well as, provided 1:1 therapy in the home setting to children ages 3-17. Currently, Magdalena is an ABA Assistant Clinical Supervisor at Kidz Choice Services Inc. where she continues to implement individualized ABA therapy focusing on increasing language and communication skills, decreasing problem behavior, improving attention, social skills, memory, academics, play and leisure, self-care skills as well as, independent work habits and community integration. Magdalena has found a passion in using ABA principals to help students work towards their goals and to achieve their full potential. She is committed to significantly improving each student's overall quality of life.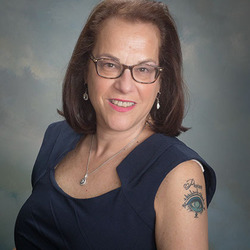 Allison Spartinos, MS
Fiscal Director at NYC Criminal Justice Agency - Certified IRB Member
Allison Spartinos is a certified IRB member and CJA's Fiscal Director. In her role she oversees the organization's fiscal department and is responsible for the financial health of CJA. Allison has dedicated her professional career to the growth of the organization. Allison started her career at CJA as a Fiscal Associate in 1981 and became the fiscal director in 2005. Allison holds a BBA and a Masters of Public Administration from Bernard M. Baruch College. When not in the office Allison enjoys traveling with her family.